Masters & Seniors Spiel
March 3rd, 2018
Masters: Please contact Tom Tangney tomtangney@wightman.ca
Seniors: Please contact Dave Tilker 519–343–3840
Ladies over 45 are welcome to enter!
Seniors bonspiel winners.
From left to right. Pete Walker, Karl Ellis, Ken Stadnyk (skip) Ron Harper. Dave Tilker bonspiel convenor presented the trophy.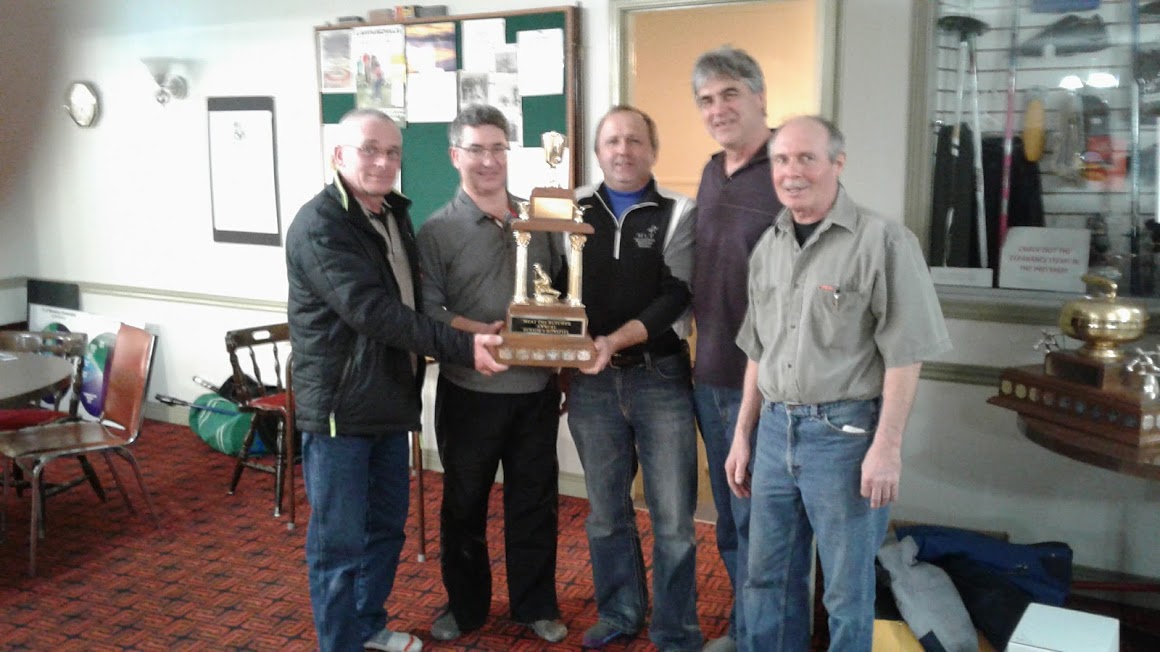 Masters bonspiel winners.
From the Fergus Curling Club, left to right, John Campbell (skip), Avon Giddings, Fred Hunter and Steve Graham. Club President Doug Rice presented the trophy.