Skip's Choice League Schedule

Teams:
1- Dave, 2-Ken, 3-Mike, 4-Bob, 5-Rick, 6-Murray, 7-Jason, 8-Val, 9-Doug
Please refer to print-out for phone numbers and full team members.
2016-2017 Winners: Ken Stadnyk team (Ken is missing from the photo)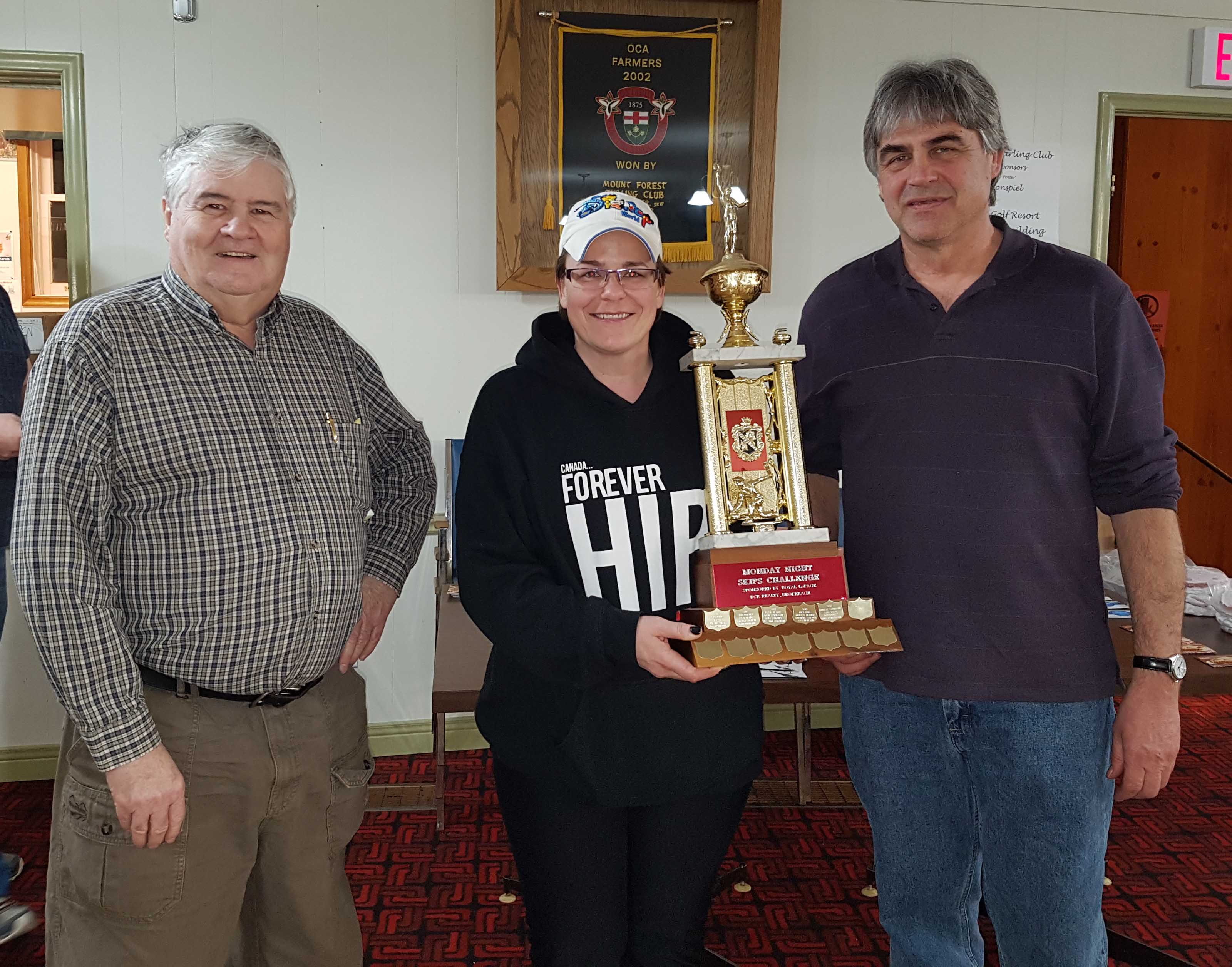 Winners of the 2012-2013 Skip's Choice are John Thompson, Bill McLaughlin, Tom Tangney and Dave Tilker. Presenting the trophy is Jim Bodendistle.